Looking for best beaches in Dapoli? We have listed down them for you.
Almost everyone loves beaches, the feeling of soft sand on our feet, the cool breeze and the gentle gushing of water takes us to another place altogether.
Many of us go to the beach because it has a relaxing effect on us after the visit. The places near the Konkan belt are blessed with numerous beaches, here you will learn more about the beaches in Dapoli and why they are considered the best beaches in this area.
Dapoli, the coastal hill station and a quaint city in Ratnagiri District is one of the places in the Konkan belt, where you will find lovely beaches to enjoy. Some of the well-known beaches here in this region are
Karde Beach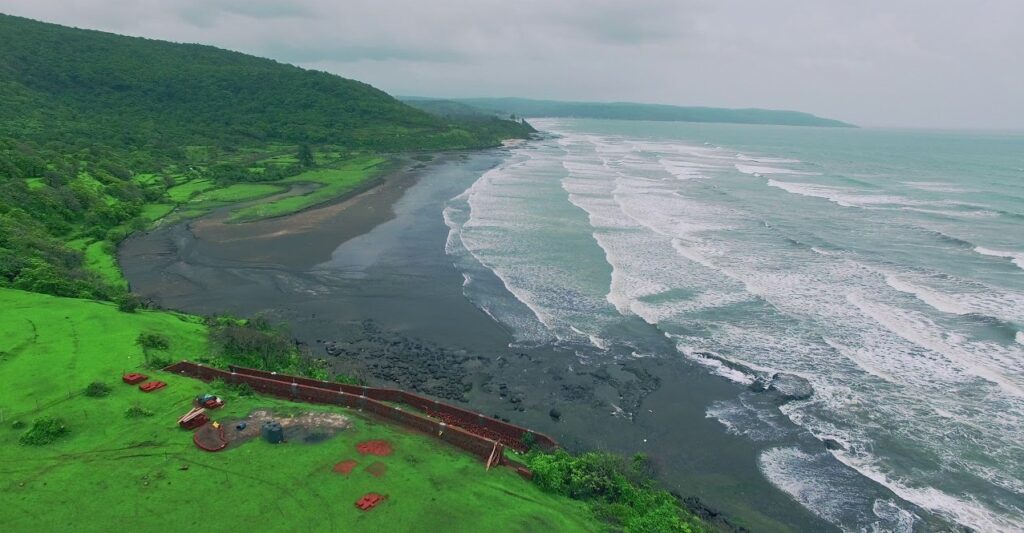 Towards the North of Dapoli lies the beautiful Karde Beach, the calmness of the beach is worth experiencing.
The beach is good four kilometers long of a lovely mixture of silver and black sand that extends to Burundi via Ladghar to its South and Murud, Harnai to its North.
You can enjoy Dolphin rides in Karde beach and will be able to witness Dolphins swimming along with the boat during the ride.
There are quite a few water sports for the adventure seekers to choose from here at Karde Beach.
Kolthare Beach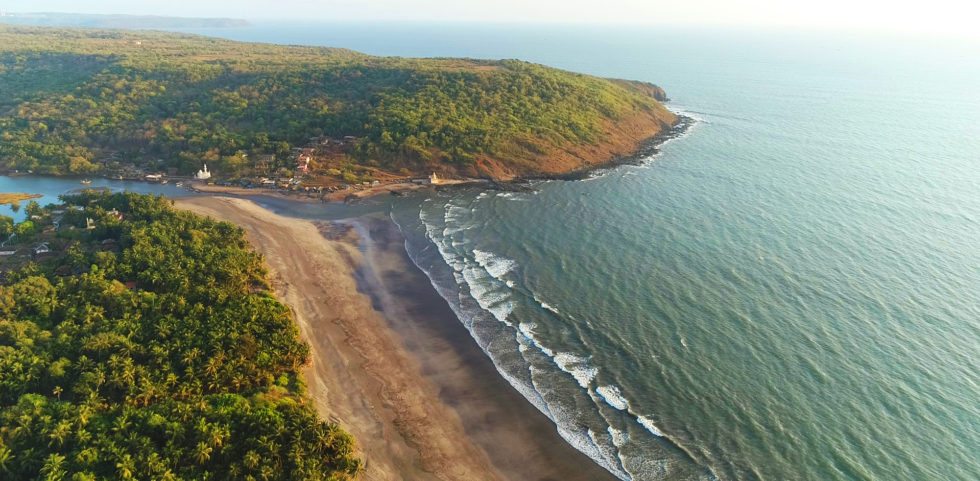 One of the cleanest beaches in the country is Kolthare Beach, and it is approximately 20 km from Dapoli.
People who have visited this beach can't stop raving about how pristine the the beach is as not many people are aware of this hidden gem in the interiors of Dapoli.
As Kolthare beach is a non-commercial, the beach is unspoiled, making it an ideal place to have a quiet and calm place to spend time.
At Kolthare beach you will see the beautiful spot where river Panchanadi is meeting the Arabian Sea.
You can either take a stroll with your loved ones, play with your group of friends while you are here or book a homestay by kolthare beach to relax and rejuvenate your souls.
Murud Beach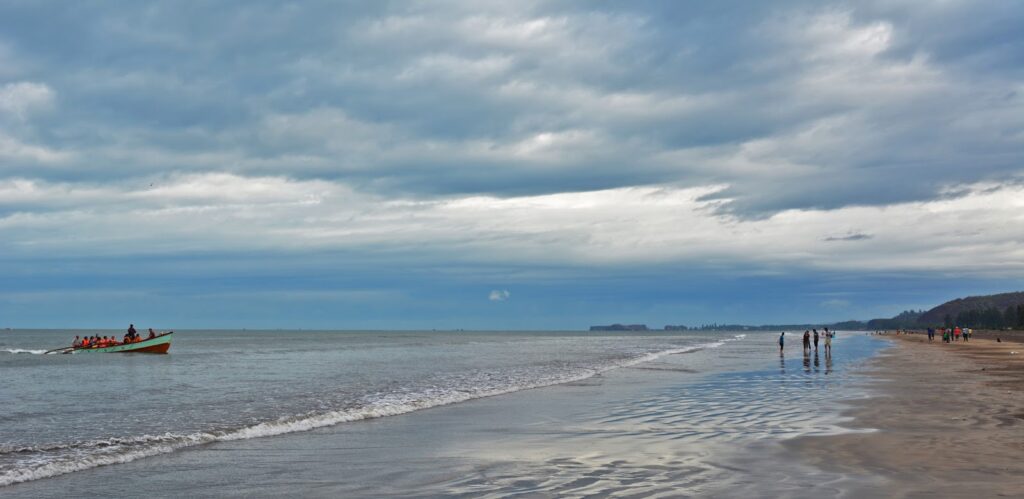 Not to be confused with Murud-Janjira Beach near Alibaug, Murud Beach is located in
Murud Village in the Dapoli Taluka of Ratnagiri District. One of the many beaches in Dapoli,
Murud beach is known for the dolphin rides in the morning and the various water sports.
You will be able to see these mystical creatures swimming alongside your boat, and if you
are lucky, you will see them jumping out of the water. For the water babies, you can also
enjoy parasailing, jet skiing, bumper rides, banana rides and many more such water sports
of your liking.
Ladghar Beach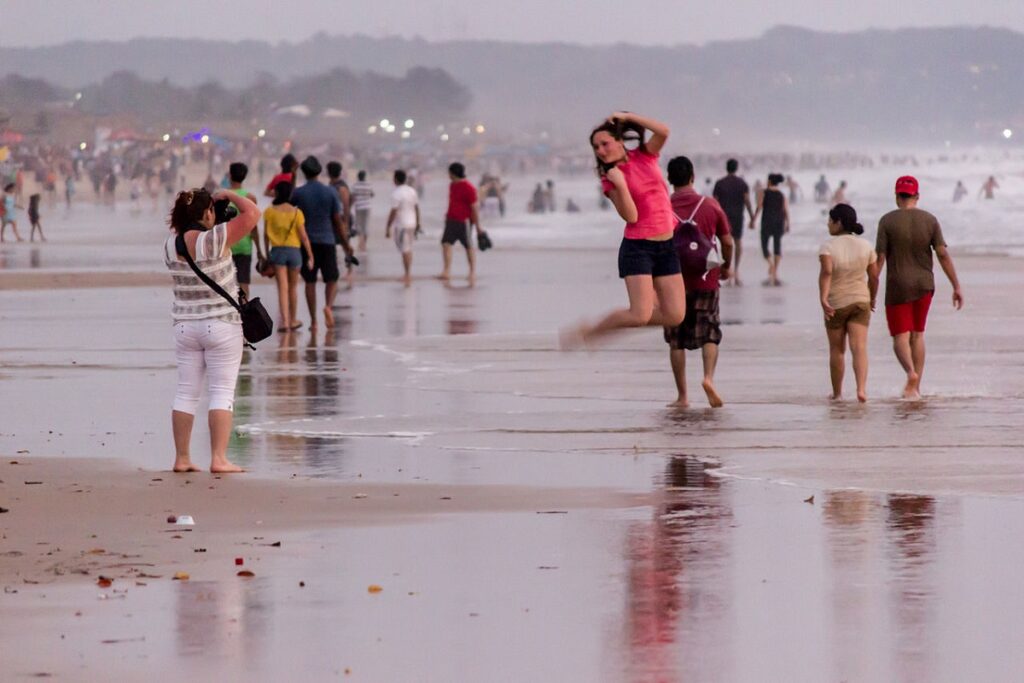 Ladghar Beach is around 6 km away from Karde beach is one of the well-known beaches in Dapoli. Red pebbles are spread all over the Ladghar beach, and locally it is also known as Tamastirth, due to two reasons one being the plethora of shades of orange and red that the sea changes into during the evening and as the water of the sea here turns red for some period of time in a year.
You can enjoy some water sports here at Ladghar beach to quench your adventurous streak.
Anjarle Beach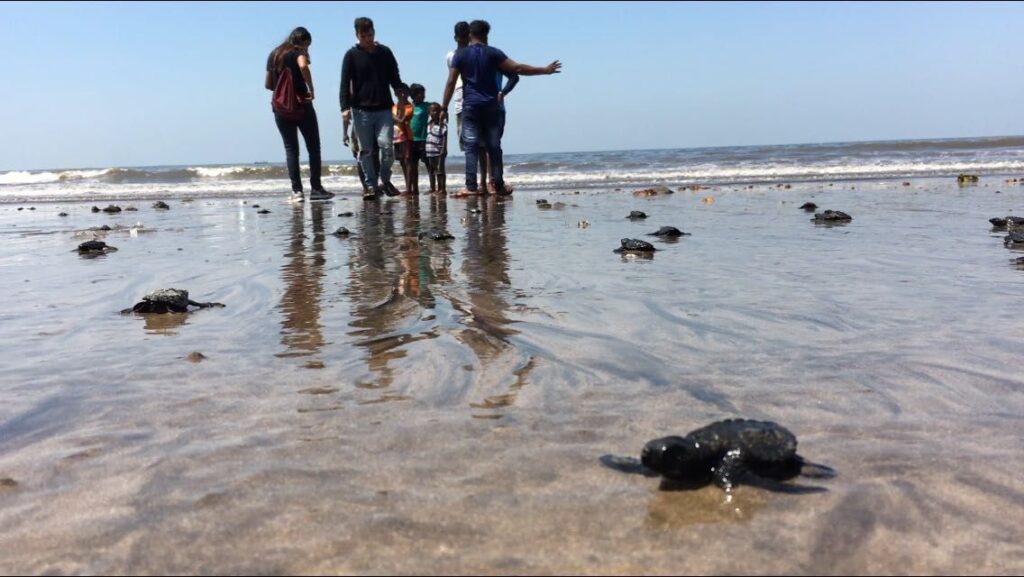 Around 24 km from Dapoli lies the picturesque location of Anjarle beach covered with white sand and flanked by palm trees and other vegetations. Anjarle beach is known for conserving the
Olive Ridley Turtles whose eggs are found extensively in this beach. One should not miss the turtle festival that happens from February to May wherein you will be able to see the turtle hatching.
The purity of the moment when the baby turtles coming out of the egg and going towards the sea is indescribable.
Palande Beach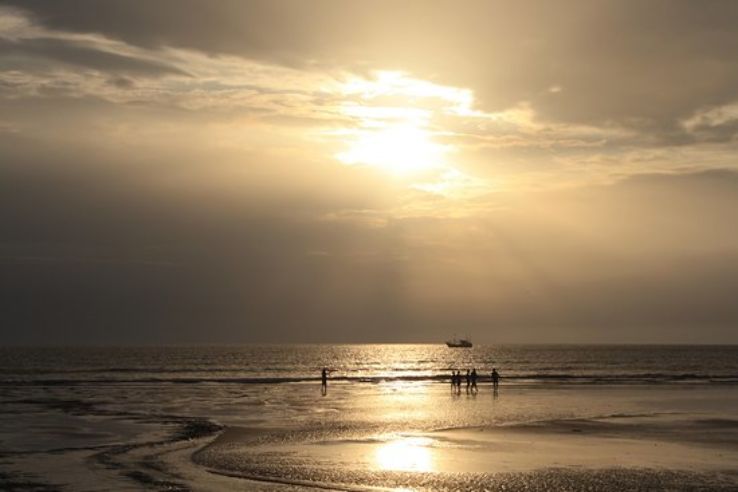 Palande Beach is located roughly 10 km from Dapoli towards Harnai and lies between Harnai Beach and Murud Beach.
The road towards the beach is accessible and hence easy to find the beach. Palande Beach is another hidden treasure of beaches in Dapoli, untouched and unpolluted.
The water is clear and safe, and you can enjoy a good swim in the sea without any worry.
Harnai Beach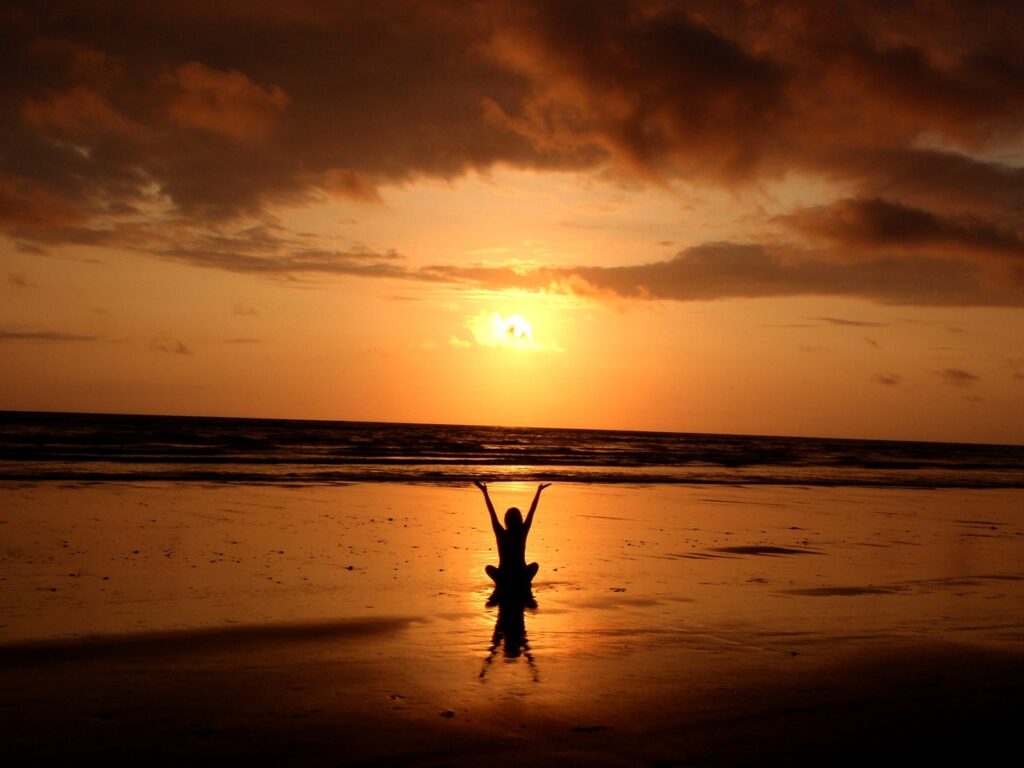 Fish lovers should not miss visiting Harnai Beach in Dapoli as you can witness the biggest and the largest fish market of Maharashtra on this beach.
People from all over places, from big restaurants to the roadside food stalls to locals come here and buy the fresh catch as per their requirements.
You can buy fish and take it back home to cook as per your preference.
The fishermen bring their catch to Harnai beach twice a day once in the morning at eight and next in the evening at 4.
You will have a different experience witnessing the hustle and bustle of this fish market.
Kelshi Beach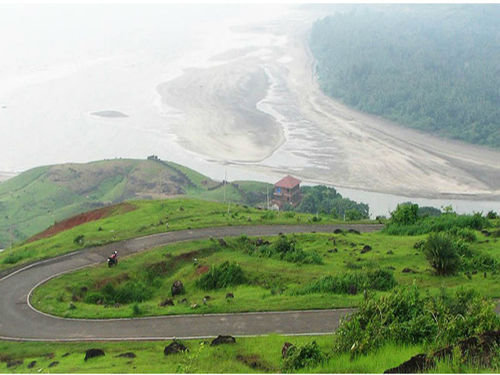 Approximately 35 km from Dapoli Village you will find a serene, untouched virgin Kelshi beach.
Not many visitors come to this beach; hence, you will find nature at its best here.
The beach is 3 km long where you will find thick woods and groves of Kewda, Cyprus, Coconut and Betelnut along the beach.
You will also find seashells, troves of cowrie spread across the beach if you want to collect.
The beach is blessed with the scenic beauty, an excellent place to do a beautiful photo shoot.
Savane Beach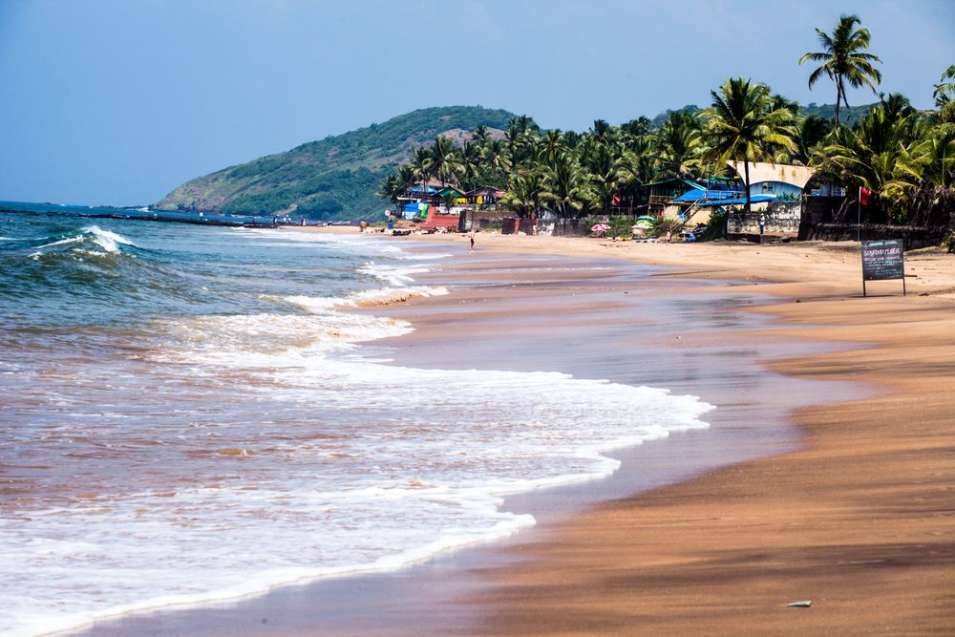 One of the best things about Dapoli beaches is that there are many untouched beaches and non-commercial, which makes the visits to these beaches more worthwhile. One such beach
One such beach is Savane Beach which is approximately 25 km from Dapoli.
As it is a secluded beach, not many people, restaurants and hawkers are there in the vicinity, hence it is advisable to carry
your own food if planning to visit this beach.
You can spend some quiet time here with your loved ones.
Many groups organize overnight camping here at the beach you can book your tent here and make your stay here memorable right beside the beach.
Overall, Dapoli is genuinely a land filled with beautiful untouched beaches.
Being in the Konkan belt, these beaches give you a scenic view from everywhere. You have to make
multiple trips to cover all the beaches, but these trips would be worth your time.