We Cater Your Questions
F.A.Qs
How many rooms do you have in Kolthare Villa (Shrikanchan Hotel)?
We have one hall and 3 Deluxe Rooms in our Villa with all amenities.
Is there any nearby Beach from villa?
Yes, there is Kolthare Beach which is 100 meters (walkable distance) away from our Villa.
Do you have any activity around you?
Yes we have Sports Complex in Vanoshi, built-in the area of 30,000 sq. ft with multiple sports facilities such as Cricket, Football, Volleyball, Tennis, Golf, Basketball, Badminton with attached Jogging Track. Also you can bonfire at night and spend quality time with your friends.
What is the check-in and check-out time?
The check-in time is 2 P.M and check-out time is 12 P.M. Let us know your arrival time in case you schedule and early check in we'll do our best to have your room available.
What time is breakfast served?
Breakfast is served from 7am to 10am, every day.
Does bathrooms have shower and hot water?
Yes, all bathrooms have shower and 24×7 hot water.
How far in advance do I have to book?
As soon as you have planned your trip. We sometimes have last-minute availability, but in general the earlier you book, the better are the chances of availability of the rooms.
What are nearby attraction from Shrikanchan Hotels?
There are so many places that you can visit such as, Ladghar, Guhaghar, Suvarnadurga, Panhalekaji Caves, Kadyavarcha Ganpati, Harnai Fish Market, Dabhol Jetty, etc.
Do you have any unique accommodation?
Yes, we have 5 Luxurious Tents stay at Tent-O-Treat, just 10-15 min. away from Shrikanchan Hotels, Also we have a Dormitory where maximum 40 people can accommodate.
Is this place suitable for corporate picnics?
Yes of course. As our Tent-O-Treat has a multisports complex beside our luxurious tents where corporate people can play team games for their team-building exercise or just to have fun.
Is breakfast included in the price?
Complimentary breakfast is offered to all guests staying at the hotel.
What is offered at breakfast?
The breakfast includes Kande pohe, Mini Batata vada, Vadapaav, Misal paav, Sabudana vada, Thalipith, Upma (Note- Subjects to availability, Any two items will be provided).
Is the parking space is available?
Yes, free and secured parking space is available.
Do you provide pick up and drop services?
Pickup & drop service can be arranged from Khed Railway Station / Bharane Naka (Khed) / Khed Bus Stand/ Dapoli Bus Stand / Chiplun Bus Stand / Chiplun Railway Station, provided we get the exact schedule of arrival and number of persons at the time of booking / 24 hours prior to your arrival. We also arrange sightseeing in and around Dapoli. These services will be at extra cost.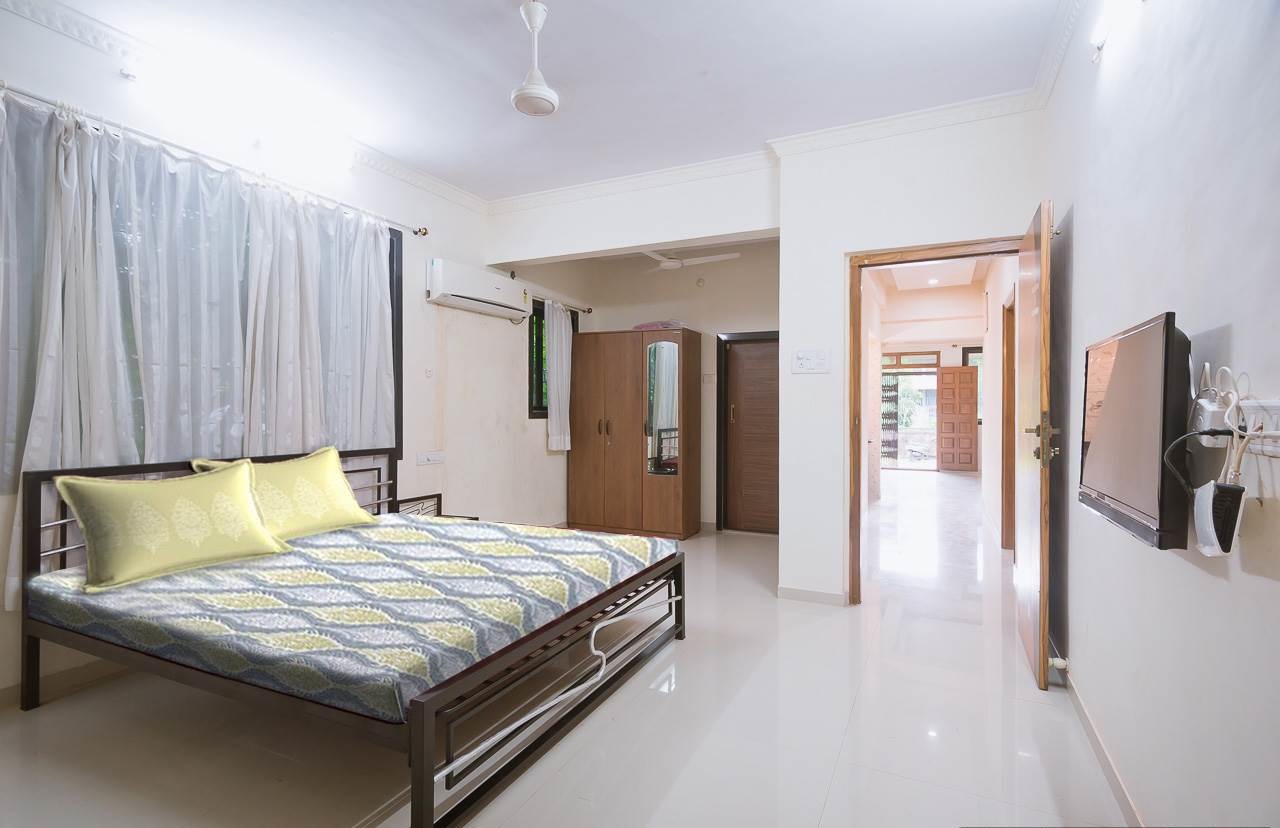 What you Get
Amenities, Services
Visit THE LIVELY NATURE TODAY
We Have Vacancy!
We whole-heartedly welcome you to the Shrikanchan Hotels. Come and join us in the endeavour of Nature and rejuvenate your soul.
Shrikanchan Niwas", At & Post - Kolthare Taluka - Dapoli, Dist, Ratnagiri, Maharashtra 415712
sales@shrikanchanhotels.com