Dapoli is the coastal hill station in Maharashtra which is slowly becoming a perfect weekend getaway mostly for Mumbaikars and Punekars. With 800 meters above sea level, Dapoli is a welcome change away from the noisy and chaotic city life.
Best time to visit Dapoli is from September end to the middle of February. The drop in temperature here is quite evident as soon as you enter Dapoli as the weather here is cool throughout the year. This place is rightly christened as "Mini Mahabaleshwar of India."
While you are here, you can either sit back in some of the beautiful beach homestays in dapoli and enjoy the beauty of nature or if you are an adventurous person and want to explore some unique stays in dapoli while exploring some of the best places to visit in dapoli, then this article is for you
We have listed down the top 15 places which you should visit on you next weekend trip to Dapoli
Kolthare Beach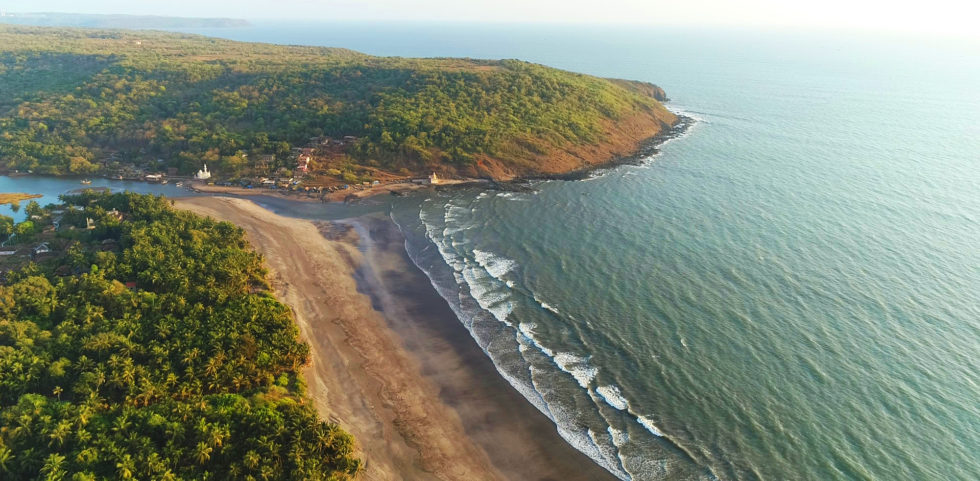 Being located in the coastlines of Maharashtra, you will find quite a few different beaches in Dapoli. One such beach is Kolthare beach, and it is one of the cleanest beaches in India. Kolthare beach is also known as the hidden beach of dapoli.
You will find the spot where river Panchanadi meets the Arabian Sea here at Kolthare Beach. Being a non-commercial beach, you will be able to enjoy the serenity of this beautiful beach.
There are quite a few beach homestays near kolthare beach. People who have visited this beach have called it the Unknown Treasure of dapoli and hence this one is worth amongst the best places to visit in dapoli
Karde Beach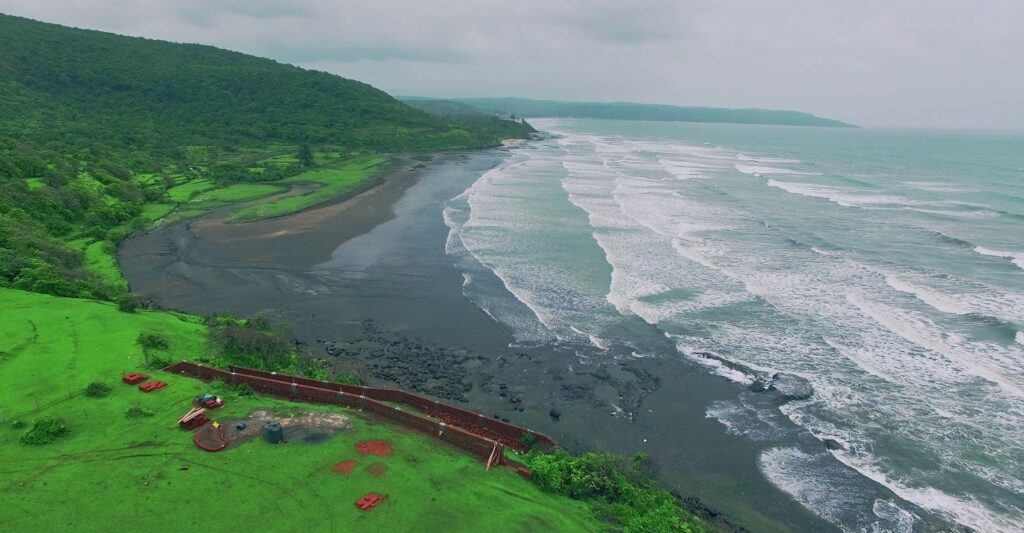 Just 12 km away from Dapoli city you will find Karde Beach which stretches to four kilometres. Amongst all the beaches in Dapoli, After kolthare beach, Karde beach is the most secluded one and thus less crowded.
Since there are not many tourists in this beach, you will feel that you have your own beach. Dolphin rides is something you can try at Karde Beach; and if you are lucky, you can capture rare or migratory birds during the ride.
Hence, Karde beach is one of the best place to visit in dapoli.
Ladghar Beach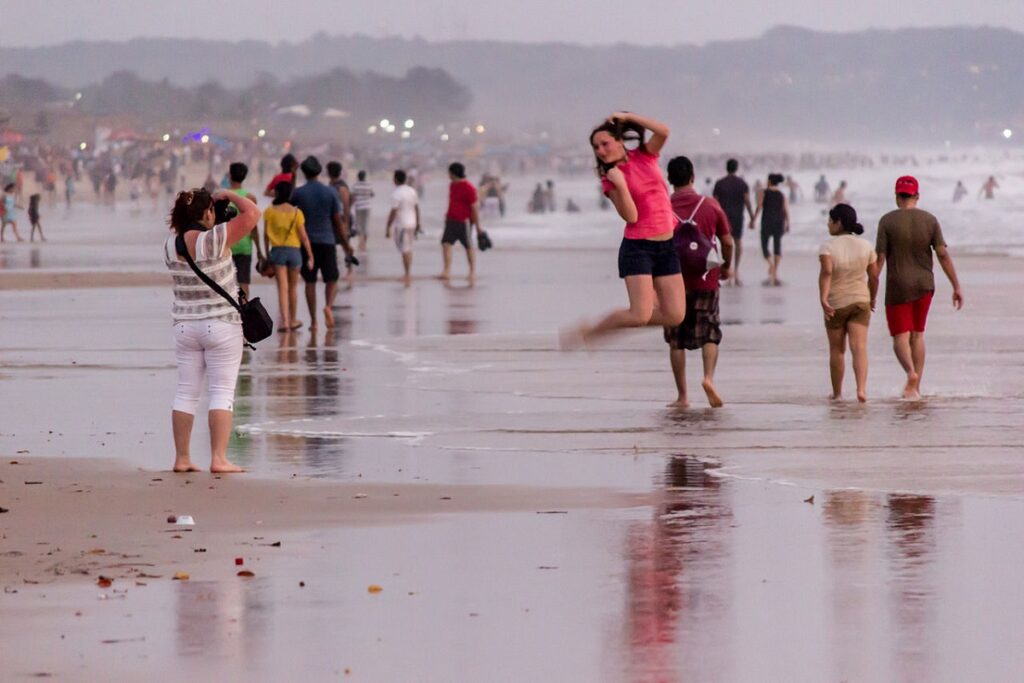 If you love adventure then Ladghar Beach is a must-visit place for you. At ladghar beach, you can enjoy water sports like going for a banana ride, water scooters, parasailing, powerboat, and many more. This beautiful beach is just 30 minutes away from shrikanchan niwas.
Ladghar beach is covered with beautiful red pebbles and in the evening, you will be able to see the multitude of orange and red shades that is a part of the Arabian sea, due to it this reddish hue the beach has it is known as the "Tamas Tirtha."
Anjarle Beach
Anjarle Beach is yet another beautiful treasure of Dapoli, the beach is covered with white sand surrounded by tall coconut trees, where you can spend a refreshing evening with your loved ones.
This Beach is known for its Turtle festival, you will be able to witness the turtle hatching every year from February to May. Anjarle beach is famous for turtle nesting as a part of conservation of the species.
Kelshi Beach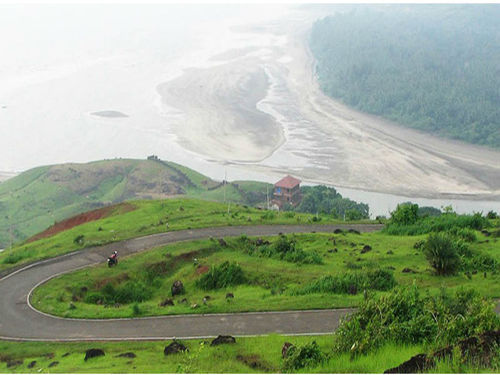 Located in Kelshi village that belonged to Peshwa dynasty, Kelshi Beach stretches up to 3 km and is covered with cypress, coconut and betel nut trees.
You will have a chance to see traces of sea urchins, sea anemones, to name a few. Here at Kelshi Beach, you will find sand dunes formed by a Tsunami and dates back to 1524. People who like to collect seashells are in luck as Kelshi beach is filled with shells, conches and troves of cowries.
Parashuram Bhumi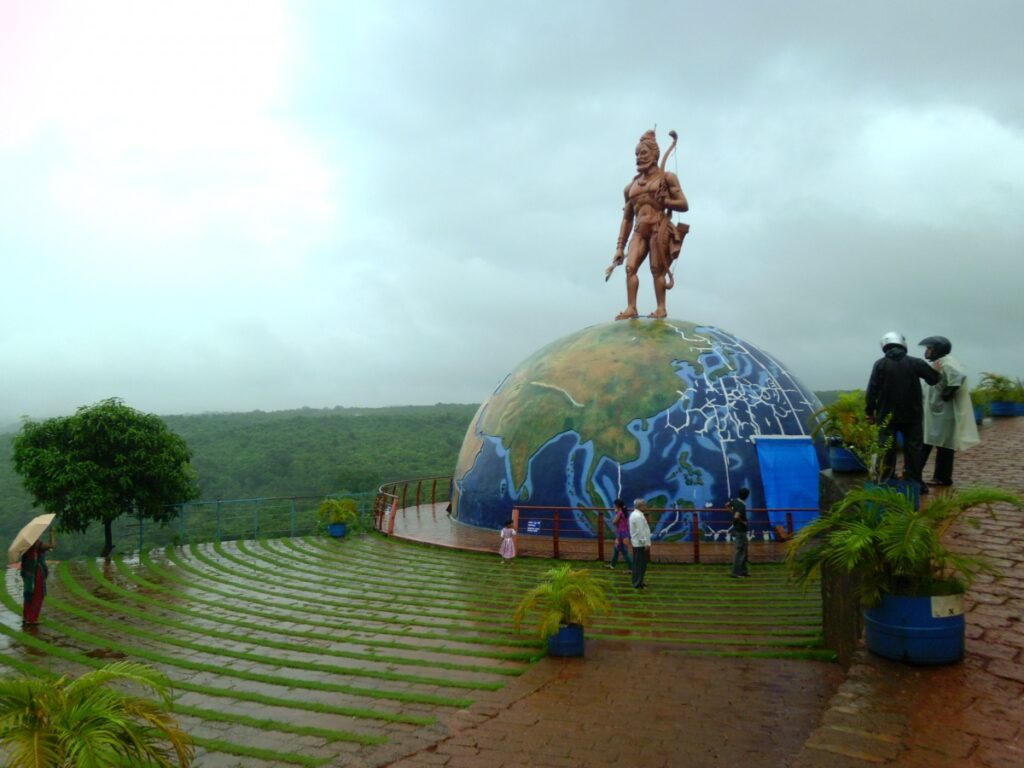 Parshuram Bhumi or Parshuram Memorial is a well-maintained private property built in the village of Burondi, on the hill that is near to Ladghar beach.
Here you will see a massive bronze statue of Lord Parashuram standing on the replica of Earth, and inside the replica of Earth, there is a meditation or prayer room for the visitors.
Lord Parshuram is believed to be the one who had created Konkan by shooting an arrow, hence a great deal of significance is given to Lord Parshuram by the locals.
Chandika Devi Temple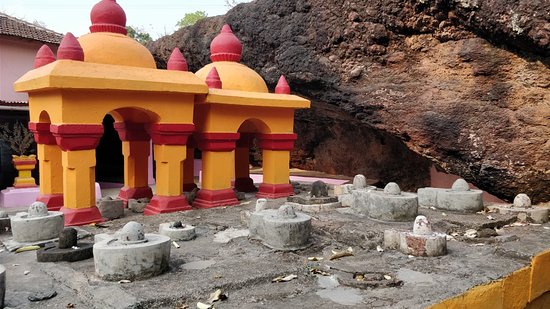 This mesmerising temple is situated 5km away from Dabhol creek and 30 km from Dapoli. The beauty of this temple is that the idol of Goddess is made out of single stone and is placed in the natural cave.
Devotees coming to the temple will notice that there is no electricity in the temple area and the only source of light is the soft gleaming light of the lanterns lit around the temple.
It is an incredibly breath-taking sight to see the Goddess's idol in that golden hue of the oil lantern.
Keshvaraj Temple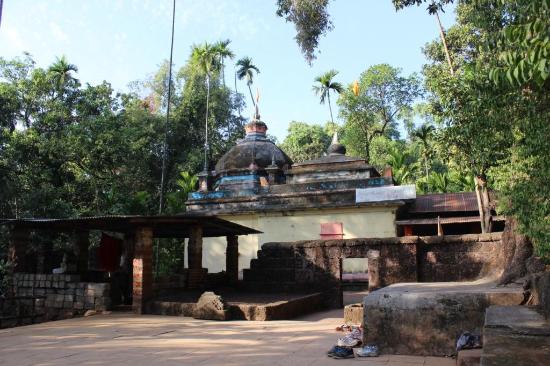 You have to walk a scenic trail to reach Keshvaraj Temple. During the trial, you will find the path is covered with palm groves and coconut trees, which is believed to be there for hundreds of years.
Once you reach the temple after passing a rivulet, you will see the Peshwa period architecture of the temple and the beautiful idol of Lord Vishnu in the temple.
Along with Lord Vishnu, there is an idol of Lord Ganesh to the left of the temple. The whole surrounding of the temple has a tranquil effect on everyone who visited it.
Kadyavarcha Ganpati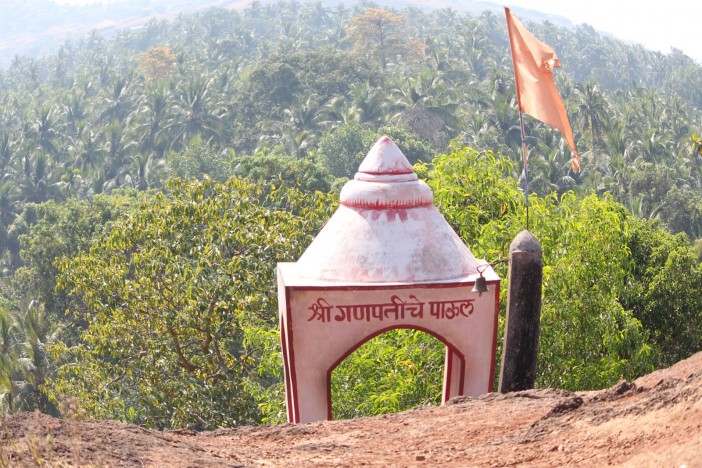 Ninth on the list of Top 15 places to visit in dapoli is Kadyavarcha ganpati. It is built some 600 years ago with the beautiful Peshwa architecture.
The original structure of the temple was made up of wood, but in the 1780s the whole temple was restructured.
Devotees will see Lord Ganesh's statue right in the centre of the temple's yard with the idols of Ridhhi and Siddhi on both the sides of Lord Ganesh and beside this Ganesh Temple, there is Lord Shiva's statue as well.
Mahalaxmi Temple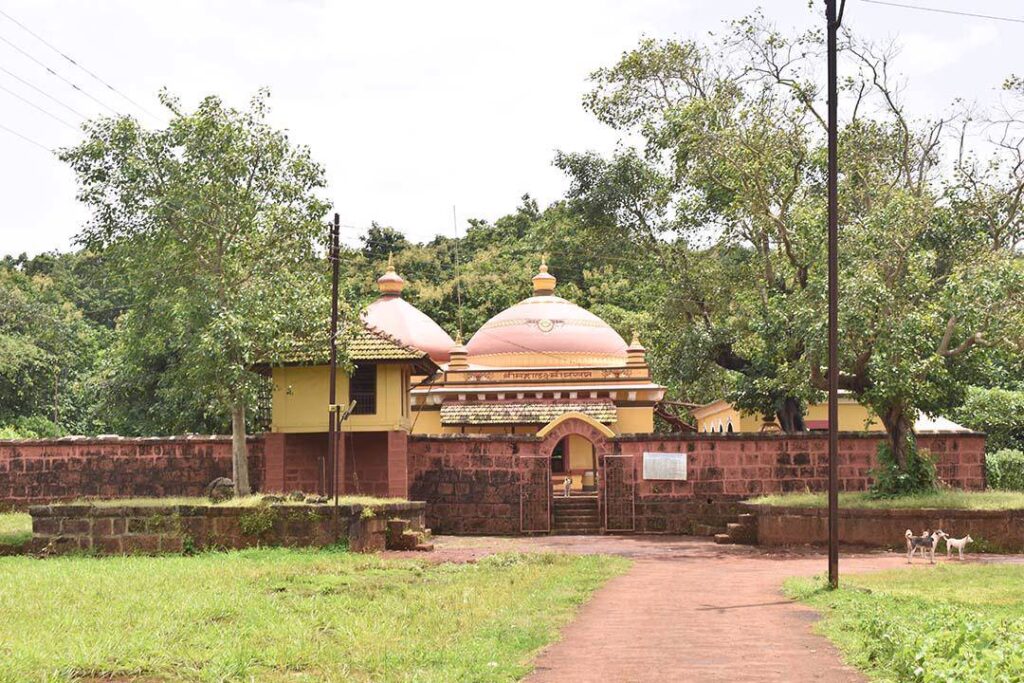 Mahalaxmi Temple is situated on the Utambar hill in Kelshi. Like all the temples in Kelshi, this Mahalaxmi temple has the architecture of Peshwa Period.
The temple comprises of two sections, the Swayambhu Sthaan of Goddess Mahalaxmi and a Sthaan of God Kshetrapal along with a Shiv Linga.
The temple is famous for its annual Goddess Mahalaxmi festival held in the first month of Hindu Calendar. During this festival devotees from all over Maharashtra visit the temple.
Hot Water Springs, Unhavare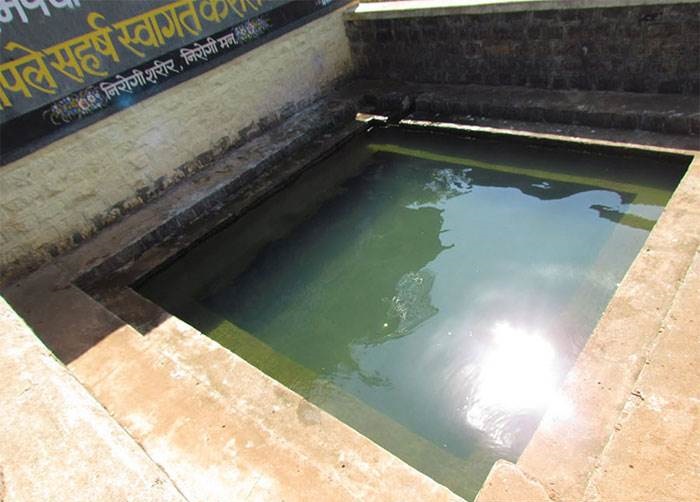 Just 35km away from Dapoli is a quaint village named Unhavare, where you will find the famous hot water spring of Dapoli.
The water of this hot spring is cascaded into three manmade ponds, and this hot water spring has sulphur in it that is believed to have healing properties.
Proper provision has been made for the visitors to bathe in hot water springs. The area surrounding the hot water spring is surrounded by greenery that you will undoubtedly enjoy.
Panhalekaji Caves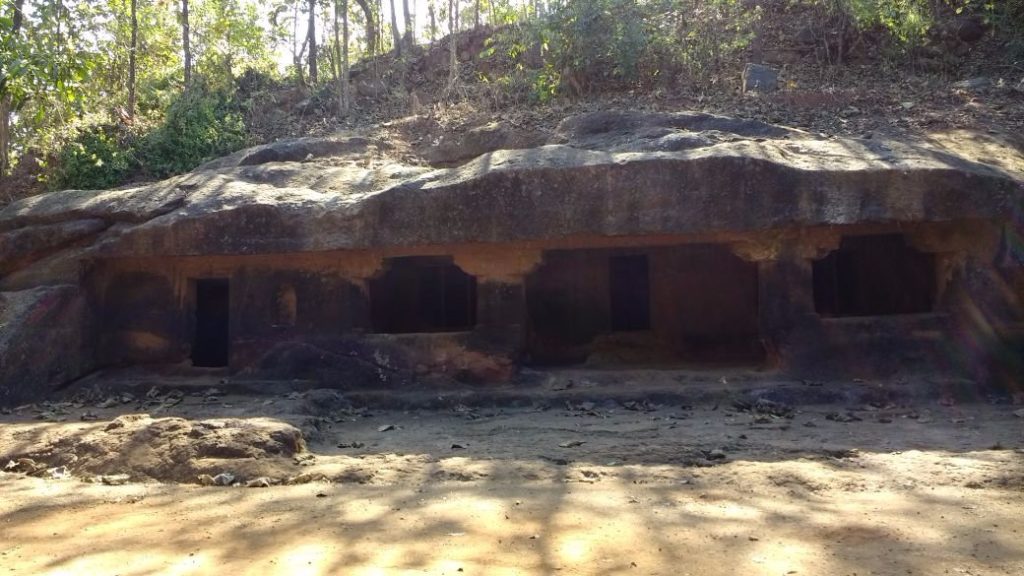 True history buffs always includes Panhalekaji caves on their list of places to visit in dapoli. Situated in hilly ranges of Dapoli, the caves are around 20km away from Dapoli-Dabhol road near the village named Nante.
Panhalekaji Caves comprises 29 caves that began building in the 2nd or 3rd century and completed it after many centuries.
These manmade caves have beautiful idols of Lord Ganesh, Lord Shiva, Goddesses Lakshmi and Goddess Saraswati in it.
These magnificent caves are the oldest caves with so much history behind it, certainly a place to visit while in Dapoli.
Suvarnadurga Fort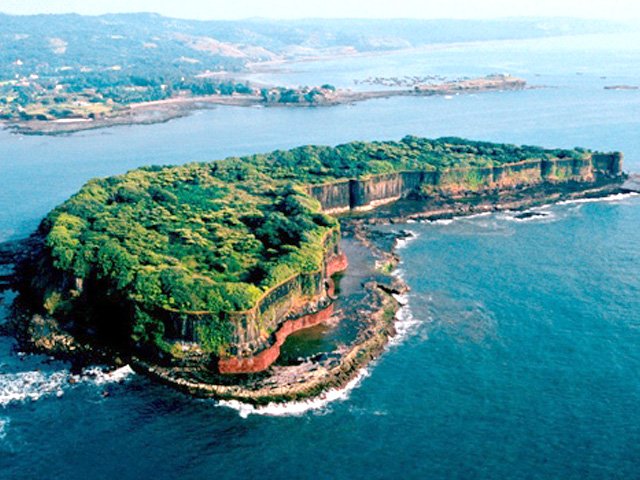 Suvarnadurga Fort or the Golden Fortress is one of the important forts in the Konkan area. Spread around 8 acres of land and surrounded by water from all the sides.
This Fort became part of Maratha empire when Shivaji Maharaj defeated Adilshah II
You will find beautiful carvings on doors and secret passage as well while you explore this Fort with glorious history. The view from the Fort is simply startling and an excellent spot to take some quality pictures.
Yakub baba Dargah, Kelshi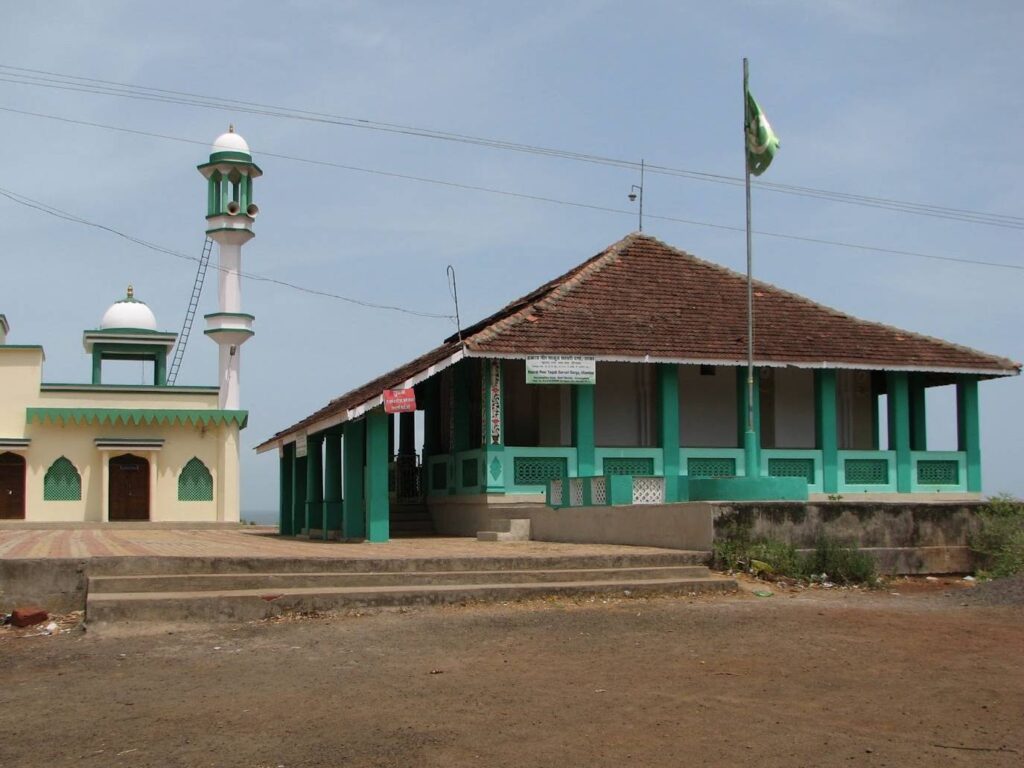 This 386-year-old Yakub Baba Dargah is famous in Kelshi Village, near Kalshi coast. This Dargah was built with beautiful stone carving and is spread across 534 acres of land.
On December 06th every year, a mega fest called "Urus" takes place here at this Dargah. People irrespective of their religion come here to pay their respect in this Dargah.
Shahi Masjid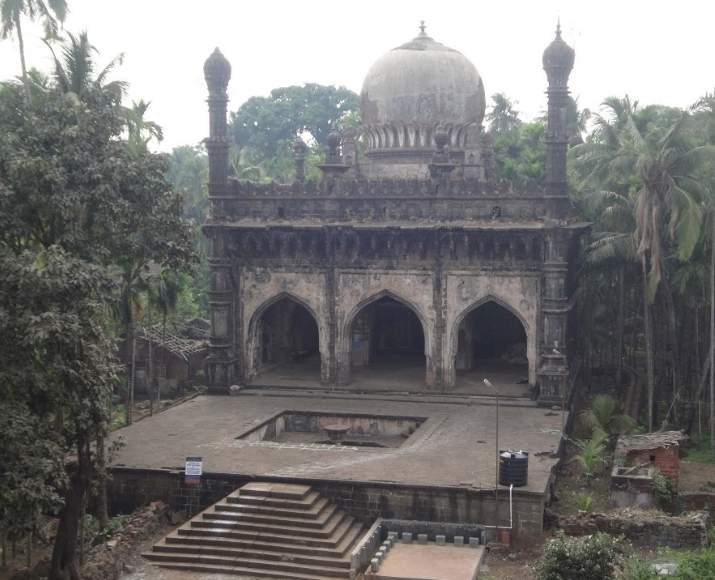 Shahi Masjid was built in the 16th century is also known as the 'Anda Masjid' or 'Masaheb Masjid'. You will get the glimpse of Irani style architecture in this Masjid.
You will see a lot of beautiful handmade carving in Shahi Masjid. This Masjid is in ruins today, one can imagine the beauty this Masjid would be when it was built.
Harnai Fish Market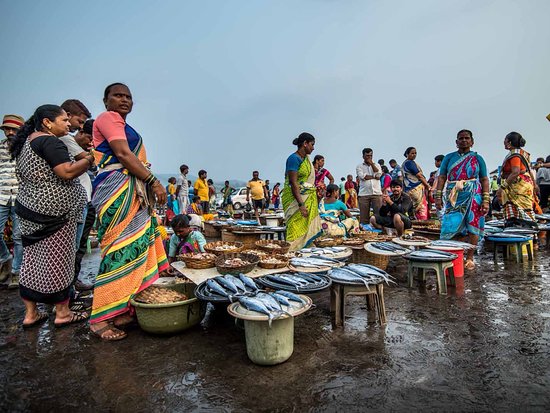 The largest and biggest fish market in Maharashtra is Harnai Fish Market. This market is open twice a day once in the morning at 8.30 am and then in the evening at around 4 pm.
Harnai Fish Market is the place where right from locals to chefs of big restaurants come and buy the fresh seafood to cook.
If you love to devour fresh seafood, then this is the place to be where you will find all variety of seafood to take home and cook.
You can give some extra money and they will de-scale and clean the catch for you to take back home. As a result you should definitelt include Harnai fish market on your list of places to visit in dapoli
Dapoli is a versatile place and to say the least; there is something for everyone in this place to explore. You can relax, laze around and unwind in Dapoli amidst the beauty of nature. Indeed, a good and must visit a getaway destination for the city folks.