Mumbaikars are always looking for a perfect weekend getaway from Mumbai. as they are consistently occupied with a busy working week.
After such a long busy week one needs to take a backseat from work and relax. It is essential to take a break and go to someplace to rejuvenate oneself during the weekends.
Mumbaikars have different ideas of taking a break during weekends. some people just chill at home doing nothing, some people take time for their hobbies while most of us prefer to go out of the city limits in a quiet and pleasant weekend getaway from Mumbai.
For the people residing in Mumbai or Pune, Lonavala, Mahabaleshwar or Matheran is their go-to weekend getaway spot. Although these places are really nice, over time they have become really crowded, especially during weekends.
Those looking for a places near Mumbai or Pune for a soothing weekend should explore Dapoli . And enjoy this quaint place in the heart of Konkan.
We have two properties near Dapoli where you can relax and rejuvenate your soul like never before. The first place is a bungalow by the beach in Dapoli called as Shrikanchan Niwas, one of the best beach homestay in Dapoli and second property known as Tent O Treat which consists of Luxurious tents is equipped with all modern amenities, is for those who want to rejuvenate their mind & experience the energetic and pollution free climate and have a deep and sound sleep.
Dapoli is a tiny town located in the Ratnagiri district that is blessed with a copious amount of natural beauty. Along with natural beauty, beaches, historical caves, and temples are all part of the beauty which should be explored. Some of the things that you can look forward to while visiting Dapoli are listed below.
The Drive to Dapoli
Dapoli is considered to be one of the best weekend getaways from Mumbai and Pune. One of the things that everyone will definitely enjoy is the drive towards Dapoli. The luscious green patch all over the road is a sight to sore eyes.
Being in the Konkan belt, it goes without saying that you will be welcomed with greenery all over the place. and as the town is close to the Arabian sea, the coolness in the air is very apparent as soon as you enter the region.
Maybe for being such pristine beauty, Dapoli is referred to as Mini Mahabaleshwar or Konkan's Mahabaleshwar. The drive towards this offbeat weekend getaway destination from Mumbai itself is a huge attraction.
Beautiful Beaches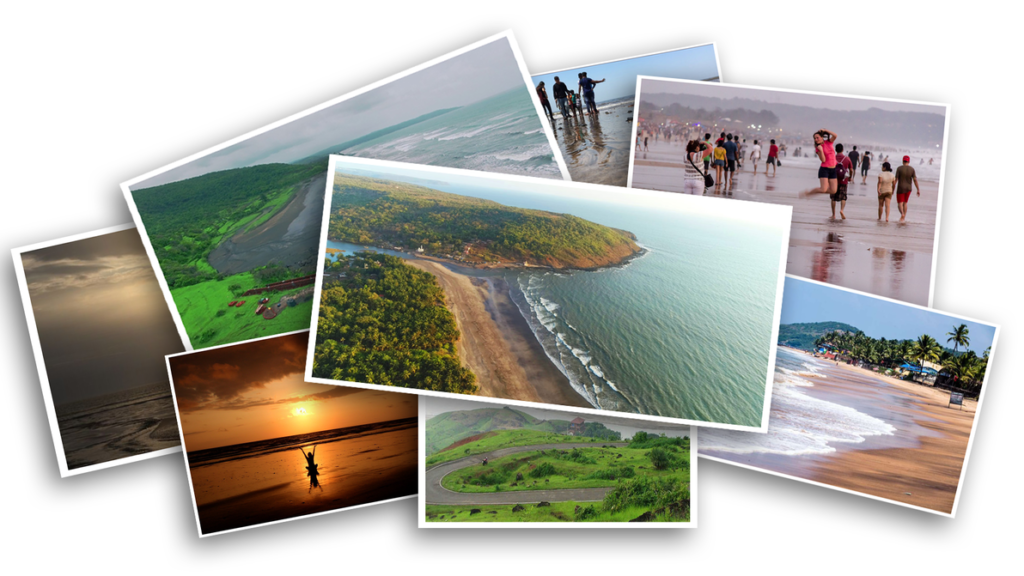 Being on the coastal line, this beautiful holiday destination near Mumbai offers many beaches to visit. The beaches in Dapoli are some of the cleanest you will find.
There is no litter on the pristine beach. the sand is grainy and smooth, the water is cool, it will give you a feeling that you have visited a private beach. There are some beaches where you can enjoy some water sports at a reasonable rate.
Some of the notable beaches here are Kolthare beach, Ladghar Beach, Karde Beach, Anjarle Beach, Harnai Beach, where you can enjoy yourself with your loved ones.
At Harnai beach, you will find the fresh catch being auctioned twice a day. and is the largest fish market in the state. You can buy the fresh fish of your choice from these vendors. and take it home or ask the locals to cook it for you at a minimal cost.
All in all, Dapoli is indeed a paradise for beach lovers . where you will find best beaches of Maharashtra within a few miles of each other.
Delicious Konkani Cuisine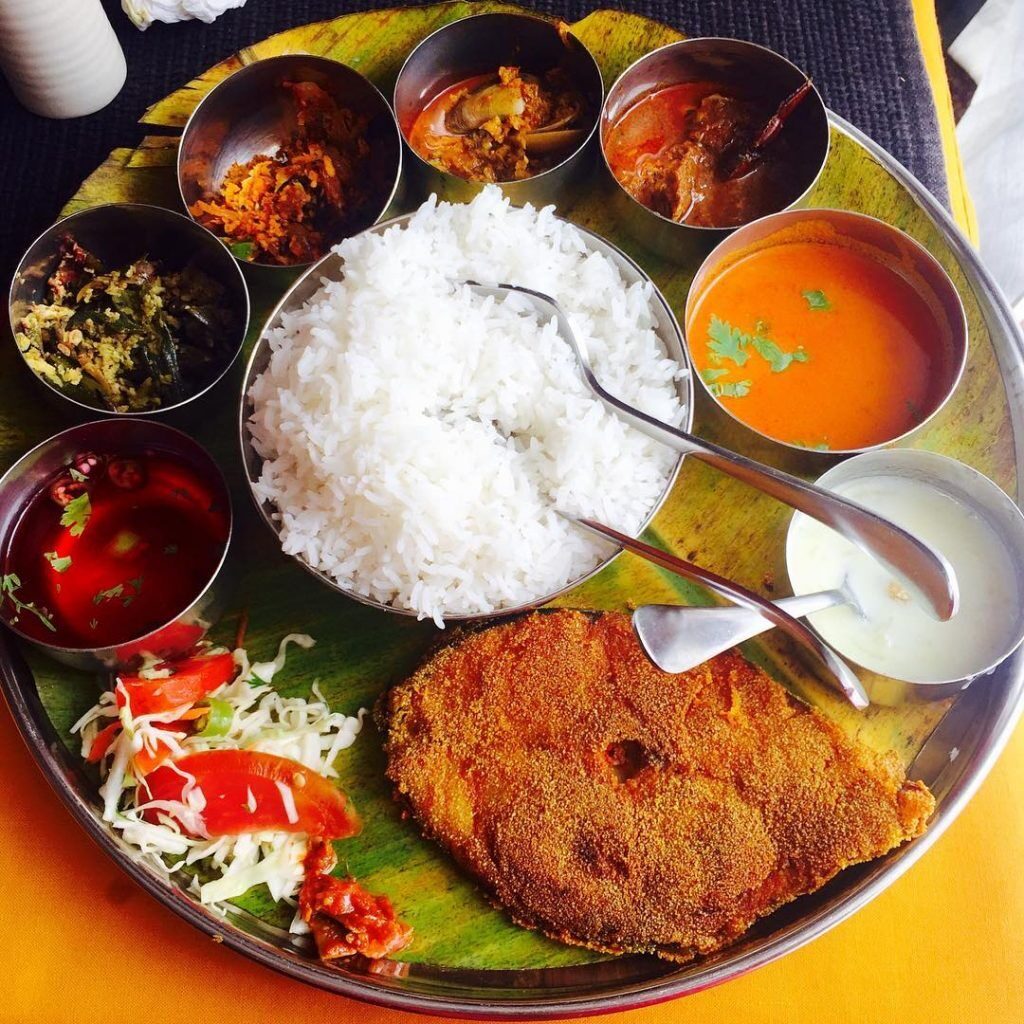 Another delight offered by this best weekend getaway from Mumbai is food. Food is a significant part of every trip. And if you are a non-vegetarian and loves food, then Dapoli is an excellent place to tempt you with delicious Konkan cuisine.
Most of the dishes have a coconut base combined with mouth-watering spices. which takes all the dishes to whole another level. You can request to adjust the spiciness as per your preference. as the locals have high endurance to spice the dishes and can become a little too hot for others.
You should not leave Dapoli without trying the fresh fish curry. and fish fry prepared by the locals here combined with rice or Bhakri (unleavened bread).
Vegetarians should try the misal and zunka bhakar over here. along with the delicious solkadi that is accompanied by all the food here.
Turtle Fest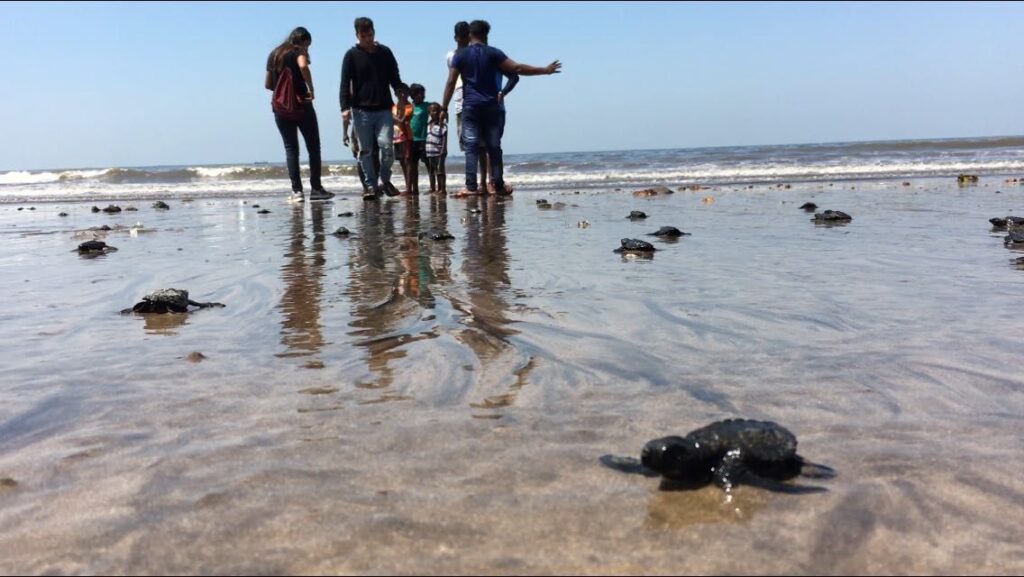 One of the things that stands Dapoli apart from others is their yearly Turtle fest at Anjarle Beach and Velas beach. Every year, the endangered Olive Ridley Turtle species travel here to lay eggs. as these beaches are non-commercial and secluded, it is ideal for the turtles to lay their eggs here undisturbed.
This Turtle fest is the brainchild of local NGOs and Maharashtra's Wildlife department to protect the hatchlings from any harm by humans and animals. alike and help these hatchlings go back to their home without any harm.
It is projected that more than 90% of these hatchlings go back to the sea from Velas and Anjarle Beach. The turtle fest was started to create awareness about the importance of turtle conservation.
Every year the authorities come out with the festival schedule. you should time your visit according to that and be a part of this beautiful experience.
Places with historical significance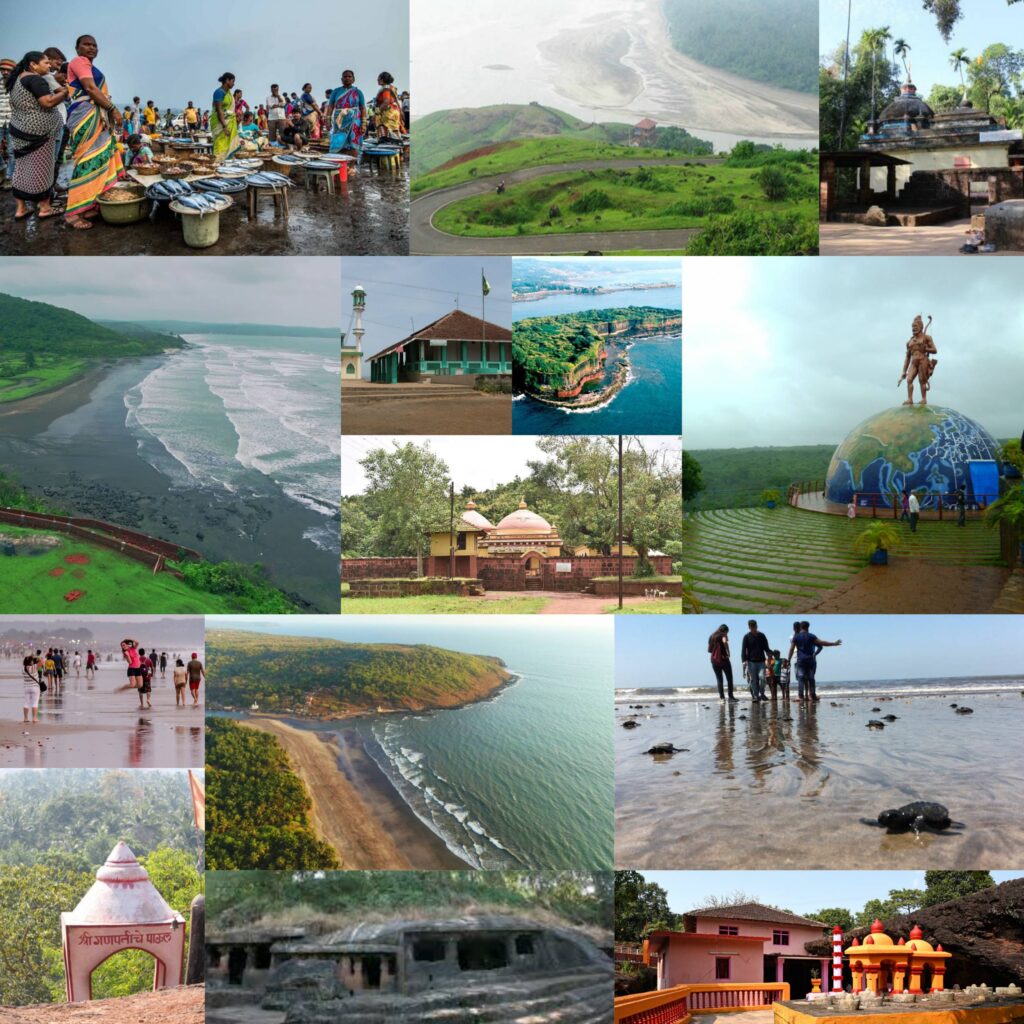 Dapoli is known for places with historical significance in the form of temples, caves and forts. The idol at Chandikadevi Temple is made out of a single stone and is placed in the natural cave. whereas at Panhalekaji Caves, you will find 29 different caves having different history behind each of the caves.
In Parshuram Bhumi, you will witness a 21 feet tall statue of Lord Parshuram standing above a 40 feet diameter half glob. you can go inside the globe for meditation.
You should explore the exciting history behind Suvarnadurg Fort, which was part of the Maratha empire. The Yakub Baba Dargah is a 386-year-old Dargah that has a beautiful stone carving around it.
Being so old indeed has an interesting story behind the origin of the place. A place whose story would be worth knowing. You will enjoy the visit here as there are quite a few interesting places to see and take in the history of the place.
Unleash your Adventurous Streak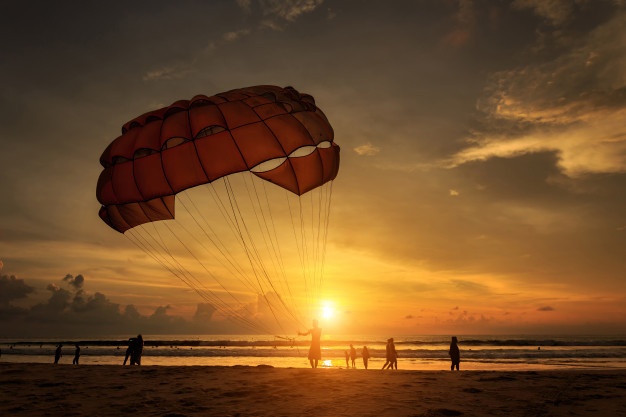 This beautiful Weekend getaway from Mumbai also has various types of adventurous activities that you can experience. Many beaches here offer different water sports for tourists here.
Parasailing, jet ski, water scooters, banana rides are a few of the well-known water sports people enjoy here at Dapoli.
As Dapoli is located in the Sahyadri range foothills. you will find some beautiful mountains which you can trek with your friends and family members
You can search for groups that regularly organise trekking activities for tourists. or you can go on your own with the help of a local guide.
Go camping with your friends and family here. there are several places here in Dapoli which provide camping as well as glamping options.
One of the famous places for camping in Dapoli is Tent O Treat. Dapoli sure has many adventurous activities to offer their visitors.
Learn Scuba Diving at Dapoli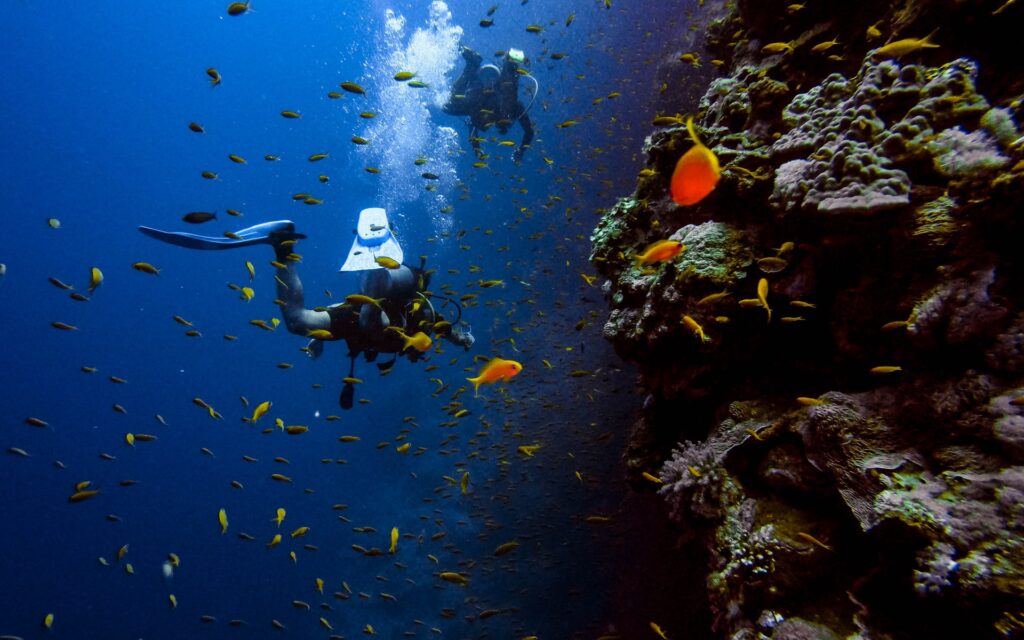 One of the least known facts about Dapoli is that tourists can learn to surf here from Indica Surf Academy. Not many people know about this academy, but it is worth spending money to learn to surf.
They have a course right from beginners to advanced level. For the beginners, the instructors explain the lessons and demonstrate the same on the sand. the participants are made to practise in the sand and then only they are allowed to go to the sea.
The academy takes all the necessary precautions for the safety of its students. Surfing would be an excellent skill to learn. As not many such academies are there in India. it would be a great opportunity to avail.
Overall, Dapoli is one of the most underrated weekend getaway destinations from Mumbai. And provides something unique for everyone, nature, adventure, food, and tranquillity.
Dapoli is a nice place to explore, especially for those people who love traveling. and who keep on looking for new places to explore and feed their wanderlust soul.
As not many people are not aware of what a beautiful place Dapoli is. you can enjoy a good relaxing and quiet mini-vacation here at Dapoli.So what are you waiting for?
Come and Experience the unexplored and book your stay at Shrikanchan hotels & resorts. or Tent O Treat, one of the two most famous stay options in Dapoli today.