Konkan coastline is one of the most beautiful places to see people from Mumbai and Pune should explore Konkan as their next stop for a family vacation. Greenery and beautiful view are what you see everywhere in Konkan. Although Konkan comprises many places out of these. Dapoli stands out for its hospitality and the various activities you can do here. It is a quaint place in the Ratnagiri District .once upon a time, this place was a military camp for the British.
Dapoli is also called 'Mini Mahabaleshwar', as the climate here tends to be cool throughout the year. The scenic beauty, food, and various activities you can do here attract the tourists here. As sites like Matheran, Mahabaleshwar, and Lonavala are getting over-commercialized, nowadays, people are visiting Konkan as their weekend getaway spot. Dapoli is one such place in the Konkan belt, where tourists are often visiting to chill and relax for a short family vacation.
Now the question comes up what should one do here? well there are some activities and places which one can enjoy with family and friends.
1. Watch the Sunset At the Beach.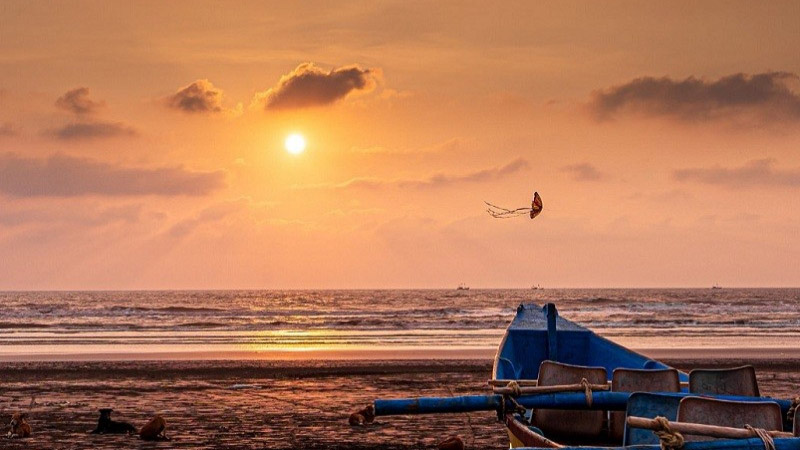 Dapoli has some of the best beaches in the state. Some beaches like Kolthare, Kelshi, Harnai are not commercialized; hence you can enjoy a lovely stroll on these clean beaches without too many people around on your family vacation. Watching the sun kiss the ocean is altogether a beautiful experience. You will witness the beautiful shades of the color that the sun throws in the sky while setting. Words won't do justice while describing it; you have to be present there with your family or friends to see the beauty from your own eyes.
2. Experience Glamping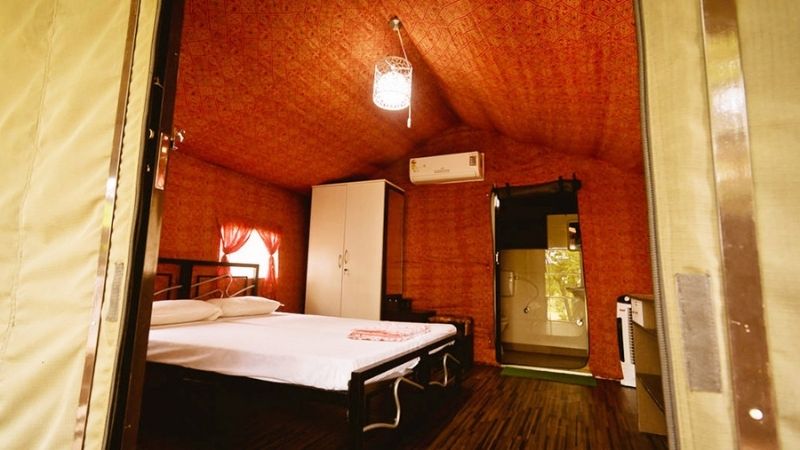 Glamping is the combination of the words glamorous and camping. It is a form of camping wherein you will get the experience of camping but with all the amenities and comfort. Many resorts provide their customers with this form of camping. You will be able to do some of the traditional camping things. such as campfires, camping games, having food sitting around the campfire, and many such things.
The only difference is that instead of going to a regular tent to sleep, you will sleep in a luxurious tent with all the comforts like bed, washrooms, and all the other amenities. Family with young kids can enjoy this, where you will get some feel of camping but will undoubtedly be a memorable family vacation experience.
3. Exploring Dapoli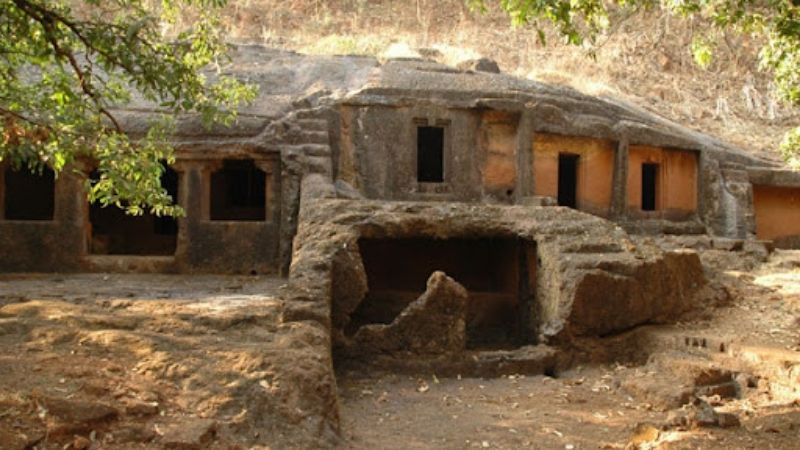 Dapoli is a place with quite a lot of places with historical significance and beautiful architecture. You can explore Dapoli with your family and friends and get the feel of the history of the place. You can visit temples where deities are self-emerged such as the Chandika Devi temple or the Mahalaxmi temple. In addition to that, you can see the various fort in the area like the Suvarnadurg Fort, Harnai fort, to name a few. People interested in history should not miss exploring the 29 caves at Panhalekaji Caves. Each cave has different structures and has a story behind it. You have the option to go for a guided tour of the caves to get more accurate information.
4. Learn Surfing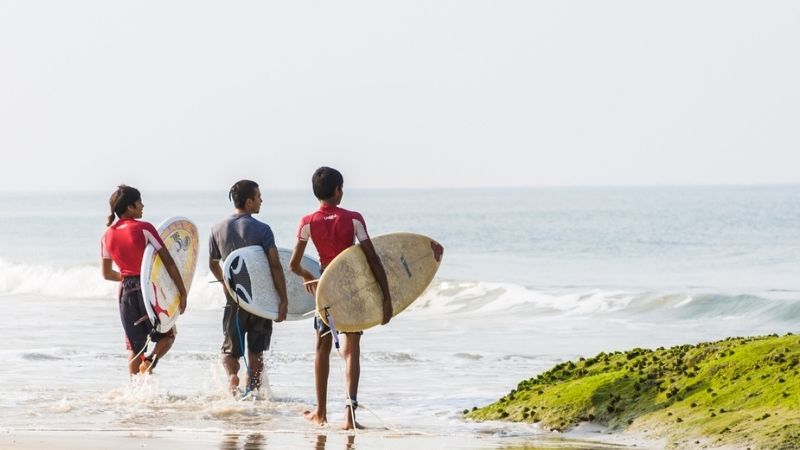 You can learn a new skill of surfing with your family. The Indica Surf School gives surfing lessons at their Maharashtra base at Murud Beach for a reasonable fee. They have lessons designed right for beginners to people who require an advanced level of surfing training. All the lessons are given by experts, thereby ensuring that the correct knowledge is imparted to you. and it also assures your safety while taking the training from them. it would be a unique activity to learn on your family vacation.
5. Trekking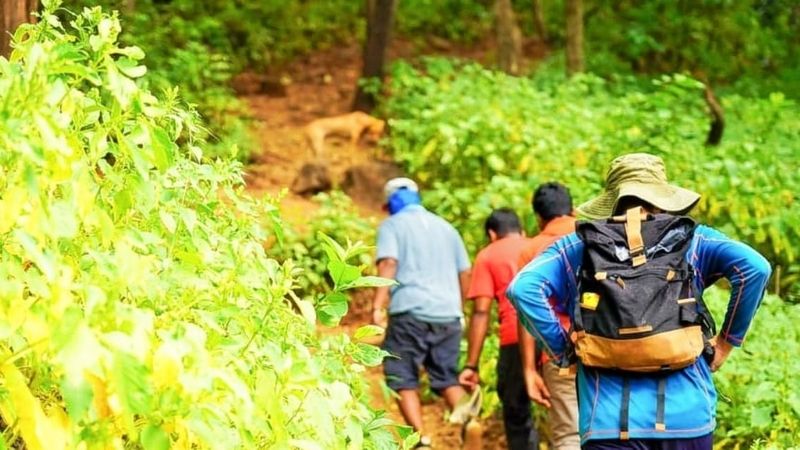 With lovely and majestic Sahyadri ranges surrounding Dapoli. it is the best place to go for trekking on your family vacation. You can either have an easy trail encompassing the beach or if you can choose from various trekking paths. and trek your way up the beautiful mountain to enjoy the view of the city from the top of the hill. Trekking with your family will be a fun affair as you will be passing through some of the scenic trails covered with tall and beautiful trees. You might also get a chance to see some of the beautiful birds while trekking towards the top of the mountain.
6.Just Sit Back and Relax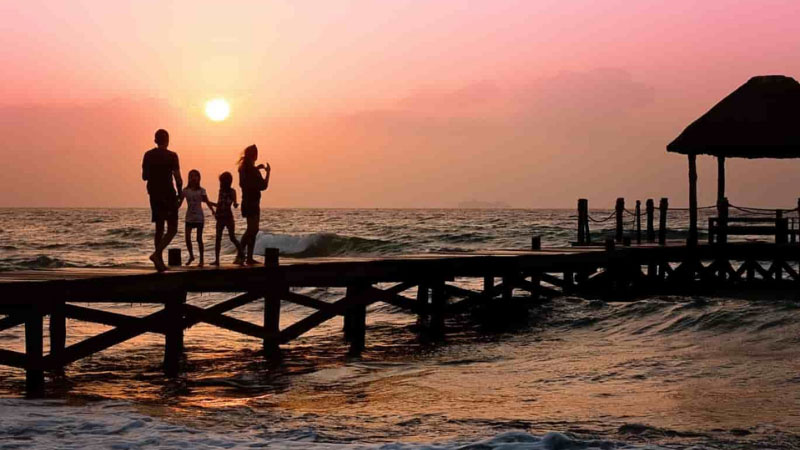 It is not necessary that if you are visiting a place. you have to keep moving from one place to another in the name of exploring. There are times when you simply want to spend some quality time with your family. Dapoli is a place where you will find less crowd . and thereby this place will give you the peace required to just relax with your near and dear ones. There are quite many resorts and homestays providing excellent services to make your stay comfortable. Just have a relaxed and comforting time with your family. Also, have a quality conversation or playing some indoor or board games with them.
7. Relish the Local Cuisine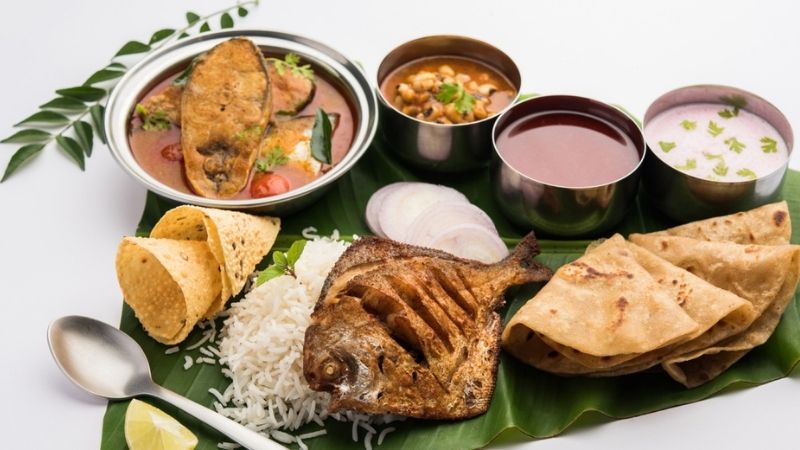 Konkani Cuisine is one of the best cuisines in the country. and the various food dishes should be indulged with your family making the whole experience memorable. It is heaven for people who love seafood. with spicy clam curry, crab curry, dry mackerel, prawns' chutney, and Bombay duck fry apart from these, dishes like mutton curry are also savored by many. Vegetarians also have various options, from bhakri usal to Alu wadi or Upkari to the sweet Pangi and ukadiche modak. Most of the dishes made here have coconut and kokum as the base ingredients. Along with other spices grown in the area. on their family vacation, one must definitely fill their mouth with different tastes and stomach with delightful dishes.
The best part of coming to Dapoli is that people are still unaware of the existence of this place, making it less crowded and non-commercialized. you can have a good time with your family and friends without the hustle and bustle you find in commercialized places. It can be the best therapy to be away from the commotion of city life and spend some time at a peaceful place like Dapoli with your family and friends.