VISIT US
Book Your Perfect Bungalow Stay in Dapoli Near Beach
Located 20 odd km/s away from Dapoli, Shrikanchan Hotels and Resorts consists of two beautiful, serene and unfrequented villages, Kolthare and Vanoshi. At Kolthare you will find an enamoring five-bedroom bungalow by the beach, which is one of the best beach homestays in Kolthare near Dapoli.
Bungalow by the Kolthare Beach

Situated just 100 meters away from Kolthare beach is the beautiful and spacious five bedrooms beach bungalow/villa stay in Dapoli known as Shrikanchan Niwas. As it is close to one of the cleanest beaches in India, the walk towards the beach is an experience in itself where the pathway is surrounded by tall and beautiful coconut and jackfruit trees that are also spread across the beach. Being a non-commercial beach, the tranquillity of the beach is maintained, making it a perfect place to spend some well-deserved time with your loved ones and make a deeper connection with one another without any disturbance. Apart from the beach, you can explore the places with historical significance like the temples, Fish market, caves that are around the property. Along with that explore the nearby island by taking a ferry ride to the place. So what are you waiting for? Come and experience the difference in this beautiful beach villa stay in Kolthare near Dapoli.
Free Trekking
We arrange free trekking to the nearest trekking spot, where you can enjoy the nature and jungle with beautiful views.
Cable TV
Set topbox is available in every room withall the basic channels for your viewing pleasure.
Dry Clean
Dry cleaning services provided upon request at additional cost.
AC
Air conditioning is available in all our rooms at the Kolthare bunglow,also in Vanoshi in Tent to Treat air conditioning is available in  all five luxury tents and all the five villa rooms.
24 hrs Hot & Cold Shower
Hot water gyser is available in all our rooms at the Kolthare bunglow,also in Vanoshi in Tent to Treat hot water gyser is available in  all five luxury tents and all the five villa rooms.
Tea & Coffee Maker
Ready-to-make tea and coffee sachets are available in every room along with kettle for hot water.
Meeting Room
The bunglow at Kolthare have two  living rooms apart form an open lawn and huge backyard which can be used as meeting room.In Vanoshi at Tent to Treat we have the  equipments and required amenities to hold a meeting for fouty people.
and more
Common Hall
6 extra = 6 person (extra bed/mattress)
Total = 15
Checkin & Checkout
Check-in time is any time after 2 PM  and checkout is before 11 AM. If you arrive earlier, we will be pleased to store your luggage until your room is ready. Guests will be required to present a valid government-issued id-proof upon check-in. If checkout is done after 11AM additional charges are applicable
House Rules & Pet Policy
Pets are not allowed in hotel premises.
Cancellation Policy
If cancellation is made 72 hours before the check-in date, Full Refund will be credited excluding any transaction fees. And Cancellation made on the date of check-in then one-day cost would be deducted + taxes applicable. The refund amount will be credited to your bank a/c or credit card within 10 business days.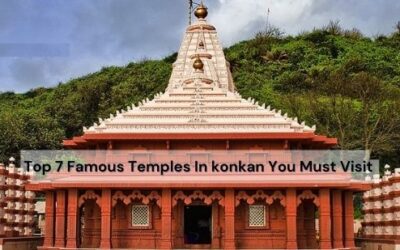 One cannot describe the beauty of Konkan in a few words; you have to visit it at least once to know what a beauty it is. Whether it is the serene and clean beaches, the blanket of green till your eyes can see, the delicious food, waterfalls, the breath-taking ruins,...
read more
Visit THE LIVELY NATURE TODAY
The Bungalow is Available.
We whole-heartedly welcome you to the Shrikanchan Hotels. Come and join us in the endeavour of Nature and rejuvenate your soul.
Shrikanchan Niwas", At & Post - Kolthare Taluka - Dapoli, Dist, Ratnagiri, Maharashtra 415712
sales@shrikanchanhotels.com